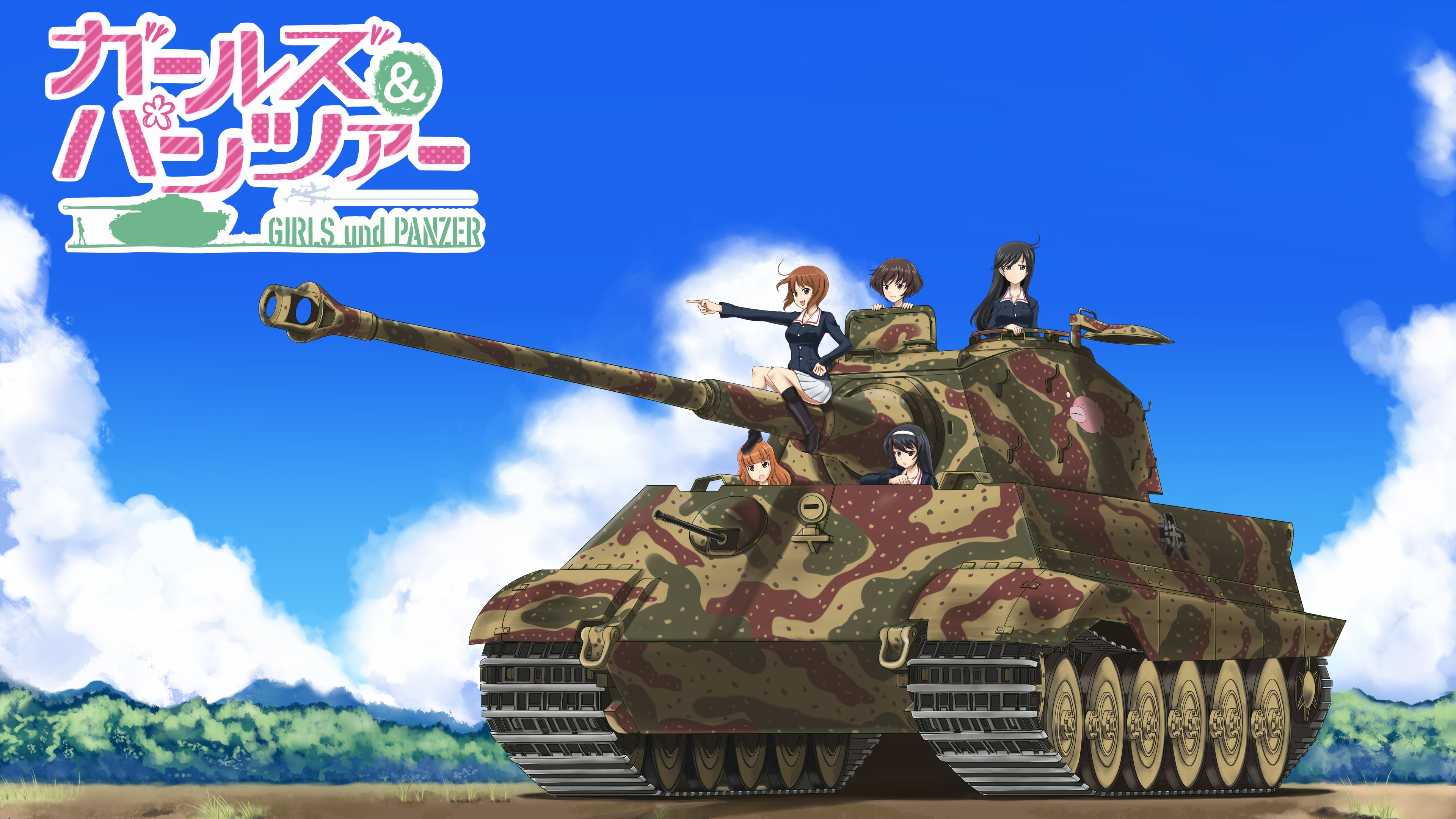 Ohayou gozaimasu and welcome to day 8 of Anime-mas 2016 on the Alfredeo Blog. If you STILL don't know what the hell this is about, basically I've been reviewing an anime a day until January 1st, 2017. Here are all the other seven anime I've reviewed, all in one place: https://alfredeoblog.wordpress.com/category/alfredeos-anime-mas-2016/
Today's weeaboo show is Girls und Panzer, made by Actas, who also created… really nothing. I assume they're a newer, indie anime company so just give them some time.
This show is about a normal girl starting high school, like every fucking school-themed show there is, but the school she goes to is a bit different than any old Japanese school. Their schools are on a carrier ship, in the sea. A bunch of towns on a huge ship. That seems a bit unusual, but we're just getting started here.
These schools have teams who specialize in military-themed sports, such as the popular "sensha-do" or "tankwondo" (get it?) where they fight with tanks. Sorry, let me repeat that, they fight. With. Tanks. I mean it sounds hella cool, but seems scary as hell.
The main main character is Nishizumi Miho, who has past experience with tankwondo, but has some traumatic experiences with it, making her abandon the sport. But, the school that she wants to have a new life in, happens to revive the tankwondo team, and them forcing her to join it.
She is then joined by 4 other girls to be on her tank team, first up, Akiyama Yukari, a girl who knows more about tanks than anyone.
Isuzu Hana, the team's gunner, ironically very gentle and caring and specializes in flower arrangement but then didn't enjoy it.
Reizei Mako, the team's driver, but is always sleeping and always tardy even though she has good grades.
Lastly, Takebe Saori, a good looking girl who desperately wants to find love and thought that joining shensha-do will get boys to like her but doesn't work.
Other clubs such as the history club, volleyball club and other ones join the tankery sport and practice and different shenanigans happen. They also battle other countries such as England and the United States.
This show has a lot of World War II and general war history references so that's a nice touch.
So yeah, this is a fun show with cool ass action scenes. It's definitely a different kind of show from your average slice-of-life high school anime. If you like shows with military stuff that also includes kawaii Japanese high school girls, here's a show for you!
MyAnimeList Page: https://myanimelist.net/anime/14131/Girls_und_Panzer