oh you really thought the last review would get away from the kawaii girls, eh?
Hello, and welcome to the, unfortunately, finale of Anime-mas on the Alfredeo Blog. I won't make fun of you this time but if you don't know what this is about, I've been reviewing an anime (almost) everyday until today, January 1st, 2017, or New Years Day 2017. If you want to see all the previous anime I've talked about, here it is, all on one page for your convenience: https://alfredeoblog.wordpress.com/category/alfredeos-anime-mas-2016/
Happy New Year by the way, I'm writing this review in advance so I don't forget to do it on the day it's supposed to come out but yeah. Hope you fulfill your resolutions in the new year.
Anyways, this final anime I'm reviewing for this wonderful Anime-mas, is Hanamaru Kindergarten, made by Gainex, who also made Gurren Lagann (the first anime I've ever seen and where the above gif is from), Neon Genesis Evangelion and that's pretty much it.
So this show is about a young graduate who is starting his new job at a kindergarten. Usually, probably everywhere in the world, there are some or even no kindergarten teachers that are male, most or all are female. So this guy, Naozumi Tsuchida, is nervous as hell.
One of his employees is the beautiful and kind Nanako Yamamoto, who Tsuchida has the hots for. But she can't understand the fact that men like her.
But the main event is the trio of kindergartners that include Anzu, an energetic, flirtatious  girl who has a massive crush on Tsuchida and wants to get his attention all the time… and even marry him. What do parents teach kids nowadays, jesus christ.
Hiiragi, a girl who is extremely knowledgeable, once roasted a cocky upperclassman who then became her student (like daaaaamn) and wears a bunch of different kawaiiiiiiii costumes to fit the occasion.
Lastly, Koume, a shy, kind girl who's just so damn cute.
A bunch of shenanigans happen in the kindergarten such as Anzu having a date with Tsuchi around the kindergarten. While Tsuchida thinks this is pretend, Anzu on the other hand handles it realistically.
It's a fun show. While watching this, I thought to myself sometimes, "why the fuck am I watching this shit" because it got extremely weird in some scenes like the ending (oh you are in for a treat dudes and dudettes if you decide to watch this show) but overall it's fun.
So, should you watch this show? Sure, if you like comedy and kawaiiness all up in your Japanese animations, this might be a good show for you.
MyAnimeList Page: https://myanimelist.net/anime/6574/Hanamaru_Youchien
AND THAT'S IT FOLKS, ANIME-MAS IS DONE!!!!… or is it really?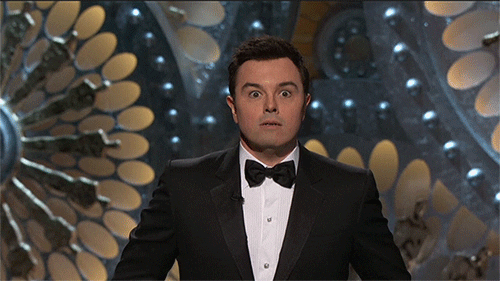 Honestly, I will do a bonus review just because doing these are just hella fun.
But if you have read all of the reviews for Anime-mas 2016, I hope you enjoyed the ride and thought my thoughts on different anime were interesting and funny, because that's what my goal was. All of the gifs I had to find on tumblr and Google Images just to make these reviews better was all worth it. Now this doesn't mean I won't stop reviewing anime anymore, oh no, not at all. There are many more anime to watch such as Seiren, an anime that's like Amagami SS (my review on that which you should read and watch the anime because #kaoruisbae) that I will definitely review for you guys. I will admit that some of these reviews were a bit rushed and not the best so I apologize for that. But, next Christmas we'll be back for another 10 days or even longer Anime-mas right here, on the Alfredeo Blog. Thanks again and hope you have a great 2017!!!
-al