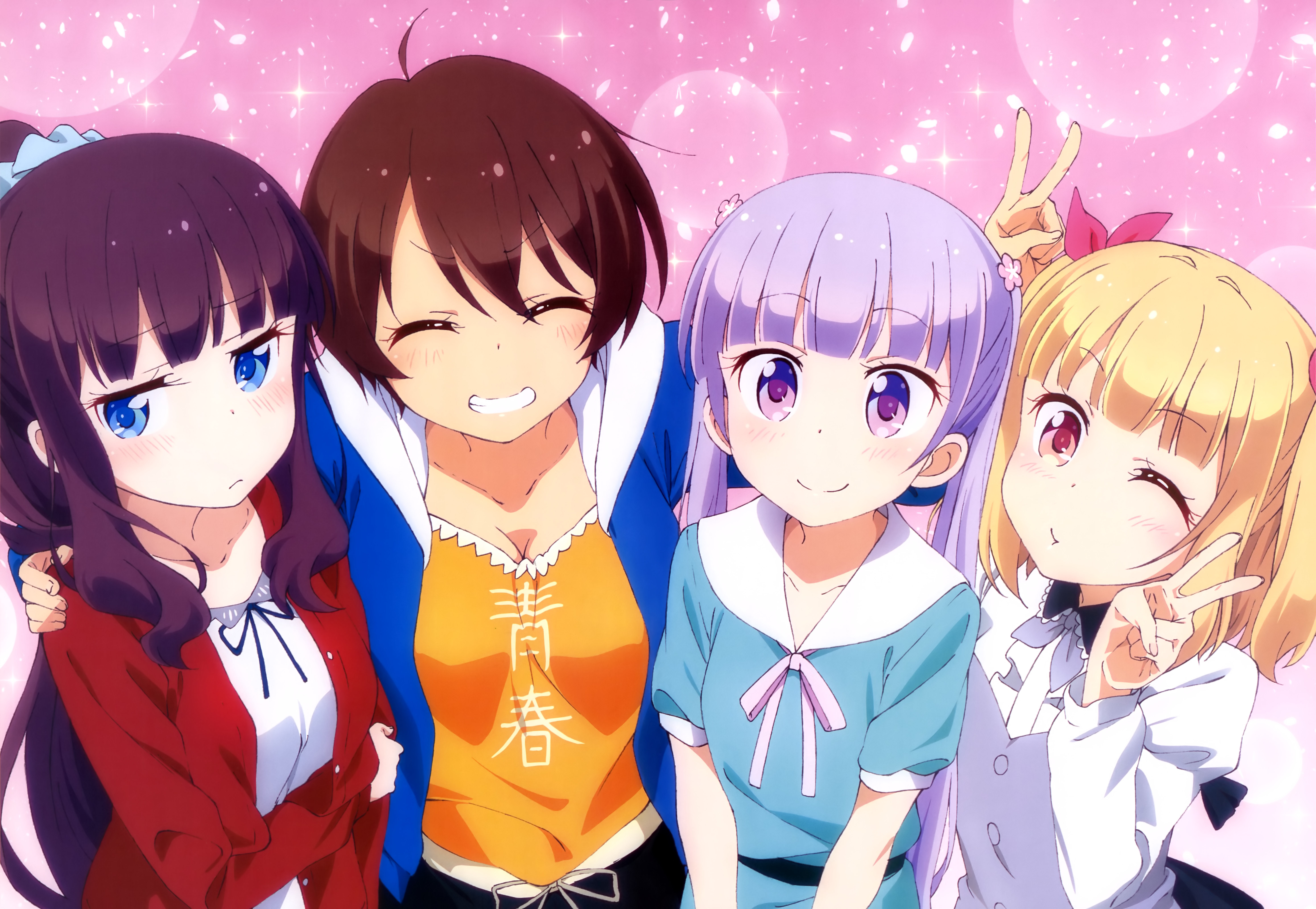 Happy post-Valentine's Day! Hope you and your significant other had a great time celebrating, and if you're single, you're not alone.
Today's anime I'll be reviewing is New Game!, made by Doga Kobo, which I've reviewed a bunch of their anime already like YuruYuri, Gekkan Shoujo Nozaki-kun and Himouto Umaru-chan.
Adapted from a manga, this anime is about a newly high school graduate, Aoba Suzukaze, who wanted to fulfill her dream of working at a video game studio after her love of video games instead of going to college.
Upon joining, she is sat to three co-workers who would later all become great friends, Yun Iijima, a nice girl who brings tea and snacks; Hajime Shinoda, one of the people on the motion team and likes to buy figurines and toy weapons; finally Hifumi Takimoto, a very shy individual but seems cheerful when on instant messaging.
She also has nice interactions with her bosses, Ko Yagami, who is Aoba's inspiration and reason to join the video game industry; and Rin Tooyama, Ko's best friend and is very productive.
Other characters are there but you might as well watch this show to see them
The rest of the anime is basically showing the struggles of making a video game, meeting deadlines, having to sleep at the office, hiring part-time debuggers and even dealing with leaks of their game on the internet.
It's a fun show and it's nice to see (if it's true) how much work goes into making a video game.
If you like comedy, slice-of-life and video games, you should watch this one.
MyAnimeList Page: https://myanimelist.net/anime/31953/New_Game
BONUS: i made a video of myself playing the rhythm game, osu!, and featured the ending to this anime so check it out!!