Uhm, yeah.
So I came across this interesting person/robot from various sources, primarily the different memes about her such as:
So basically, Kizuna Ai, or her YouTube channel, A.I. Channel, is essentially a regular YouTuber, she does vlog, rants, gaming let's plays, but the significance is that she is suppose to be an AI (artificial intelligence) like the Japanese superstar Hatsune Miku.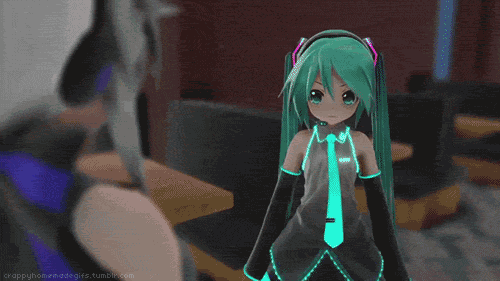 It's definitely a different and unique experience to watch those kinds of videos on YouTube.  She has the humor and energy like other YouTube stars, especially when she plays video games and the production quality of the videos is actually really good. The problem with it is people, including myself, might think of this channel as a sort of gimmick.
I've only watched a very little amount of videos from her but it's pretty much on the same level of a regular let's player you see on the front page of YouTube. The only difference is that it's an AI and that's the channel's unique aspect.
I have also read about people asking if she's a real AI or not. In my opinion, it's pretty obvious that it's a voice actress behind the anime girl, to be specific, motion capture, just because it sounds too human-like (but what do I know, I haven't been up-to-date on AI progress). But even people seriously make theories on what she could or could not be.
So, what is the point of this post? Pretty much nothing lol. I was very intrigued by this thing so I wanted to talk about it and give my thoughts. You can also say that this could be some promotion of her channel, which at first didn't expect it to be, but if Kizuna Ai interested you to now watch her videos, your welcome, I guess 😛
In conclusion, if you're tired of watching guys scream and shout when playing a video game and you want your kawaii anime girl fix, this channel might be for you lol
Here are some interesting videos that I've seen from this AI (all of them have English subtitles so don't worry):
A.I. Channel: https://www.youtube.com/channel/UC4YaOt1yT-ZeyB0OmxHgolA