Hello and welcome to day 3 of the 30 Day Anime Challenge happening on the Alfredeo blog. If you haven't been keeping up, basically I'll be talking about the different topics in the picture above and telling you my favorites in all the anime that I've watched so far. Today's topic is my favorite male anime character. Also, this is opinion based. If you do not agree with my choice, you can put in the comments section your best man, but just don't make any rude statements. Thanks!
---
Kimi ni Todoke (2009) is a romance comedy shoujo based on a manga by the same name and adapted by Production I.G. who also created Haikyuu!!, Psycho-Pass and Kuroko no Basket.
I won't go too into the story, because I have a whole review on it which you can see here, but it's essentially about a very shy and timid girl named Sawako Kuronuma whose shyness tends to make her schoolmates see her as an intimidating, scary person. She admires a popular guy at her school named Shouta Kazehaya and after he starts talking to Sawako more and more, their relationship begins to sprout, maybe even romantically. To sum it up, this show is filled with misunderstandings, jealousy and even comedy that will at least make you chuckle a little.
---
So, it may be pretty obvious now but my favorite male character of anime is that man, Shouta Kazehaya.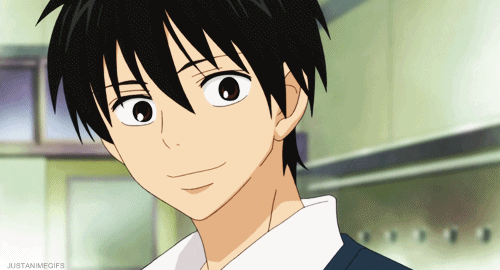 Kazehaya is probably the ideal person in a high school anime setting. Popular, nice, helpful, cool, athletic and has a lot of other great traits. Kazehaya always has a smile on his face and doesn't really show a mad or sad side of him in front of his friends.
He starts to talk to Sawako, the shy main female character, and actually creates a pretty good relationship with her. He always believes that everyone, and he means everyone, should have a part in his class, and nobody should be left out. So, that's why he started talking to Sawako, since she was mostly quiet and never really talking to anyone else.
But, throughout the show, he starts to develop different feelings about Sawako and that makes him talk to her in a different way than his friends. The way he handles situations like how he is asked if he likes Sawako as more than a friend, his reaction is priceless.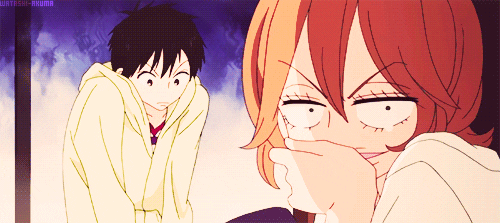 Honestly, this is a pretty short post since there's not really much to say about this topic. I know that there are probably many other male characters that are like Kazehaya but something about him is much more amusing.
MyAnimeList Page: https://myanimelist.net/anime/6045/Kimi_ni_Todoke
---
Hope that was at least interesting to you guys, this post was a bit rushed so I apologize.
Who is your favorite male character in anime? Leave it in comments below!
Come back tomorrow for my favorite female character in anime!
-al