Welcome back to the 30 Day Anime Challenge on the Alfredeo blog! This is where I talk about each topic from the list above on their respective days for a whole month. This has been pretty fun to do so check out the other posts for more interesting thoughts!
Today's topic is my favorite fighter anime. Let me also address that this post is opinion based so instead of bashing on my choice, comment down below your favorite fighting anime and I'll be glad to read it!
---
I don't watch many action fighting anime. And what I'm going by when I picked this show is pretty much the quality of the fight and how awesome it is.
So with that, here's my favorite fighting anime:
Yep, as spoiled in the featured image, my favorite fighter anime is One Punch Man (2015), the very popular show made by Madhouse who brought you other shows like Death Note, No Game No Life and Hunter x Hunter.
If I were to summarize this show in a sentence, it would be this:
A hero who has the ability to defeat any enemy, no matter how intimidating they can be with only a single punch, loses the thrill of fighting and becomes very bored due to the low level difficulty of his enemies.
You might think that this show is boring as hell since the main character, Saitama, can kill any enemy with a single punch. But, if you actually watch it, it's a really nice action comedy to experience.
Alright, why do I think this is my favorite fighting anime? Well, it's pretty much the quality of the battles, the animation and art style and how cool it is to watch.
I really like OPM's fighting scenes because for one, they do not use 3D or CGI to make their battles between characters. Usually, when companies have to animate a fighting or even dancing scene (like in Love Live), they usually use CGI to do the scene. Madhouse said, "fuck that" and did traditional 2D art and animation which I praise them so much for.
Other than that, the fighting scenes are pretty entertaining and funny in different ways.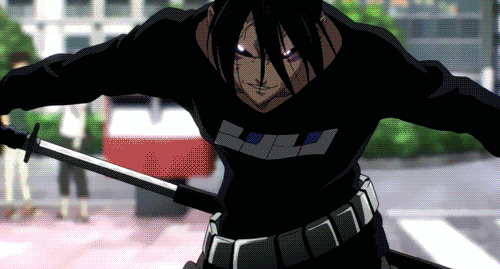 MyAnimeList Page: https://myanimelist.net/anime/30276/One_Punch_Man
---
Honorable Mentions:
Mahou Shoujo Madoka Magica
Girls und Panzer (if the boundaries of fighting anime are farther than fist fights)
Tengen Toppa Gurren Lagann
Neon Genesis Evangelion
Gundam Build Fighters
---
So, yeah. I can't really talk much about this topic since I barely watch these kinds of shows but this one is particularly great.
What is your favorite fighter anime? Leave it in comments below!
Come back tomorrow to see my favorite mech anime of all time.
-al