Welcome back and we are in fact half way through this challenge! If you are new here, this is the 30 Day Anime Challenge, where I discuss the topics from the list above and give my hopefully interesting thoughts on them. You should check out the other days to read my thoughts on more topics!
To say it for the fifteenth time: this is opinion based. Please do not bash on the choice I make on these topics. I really don't want a rude comments section on my blog. Instead, you should put down your thoughts and I would be very glad to read it!
---
Alright, just saying it right now: if you haven't watched Mahou Shoujo Madoka Magica, made by Shaft, stop reading this and watch that amazing action drama of an anime first. You may at first think that this is a regular "magical girl" show with all the flashy and kawaii girls, in other words, only targeted at little girls. But, in reality, it's a really dark and dramatic thriller while still having the "mahou shoujo" aspect of it. I made a review a few months ago and if you want to read it, here ya go, but I am going to talk about some spoilers and even if you don't care about spoilers and continue reading this post, I highly suggest you find time to watch this show.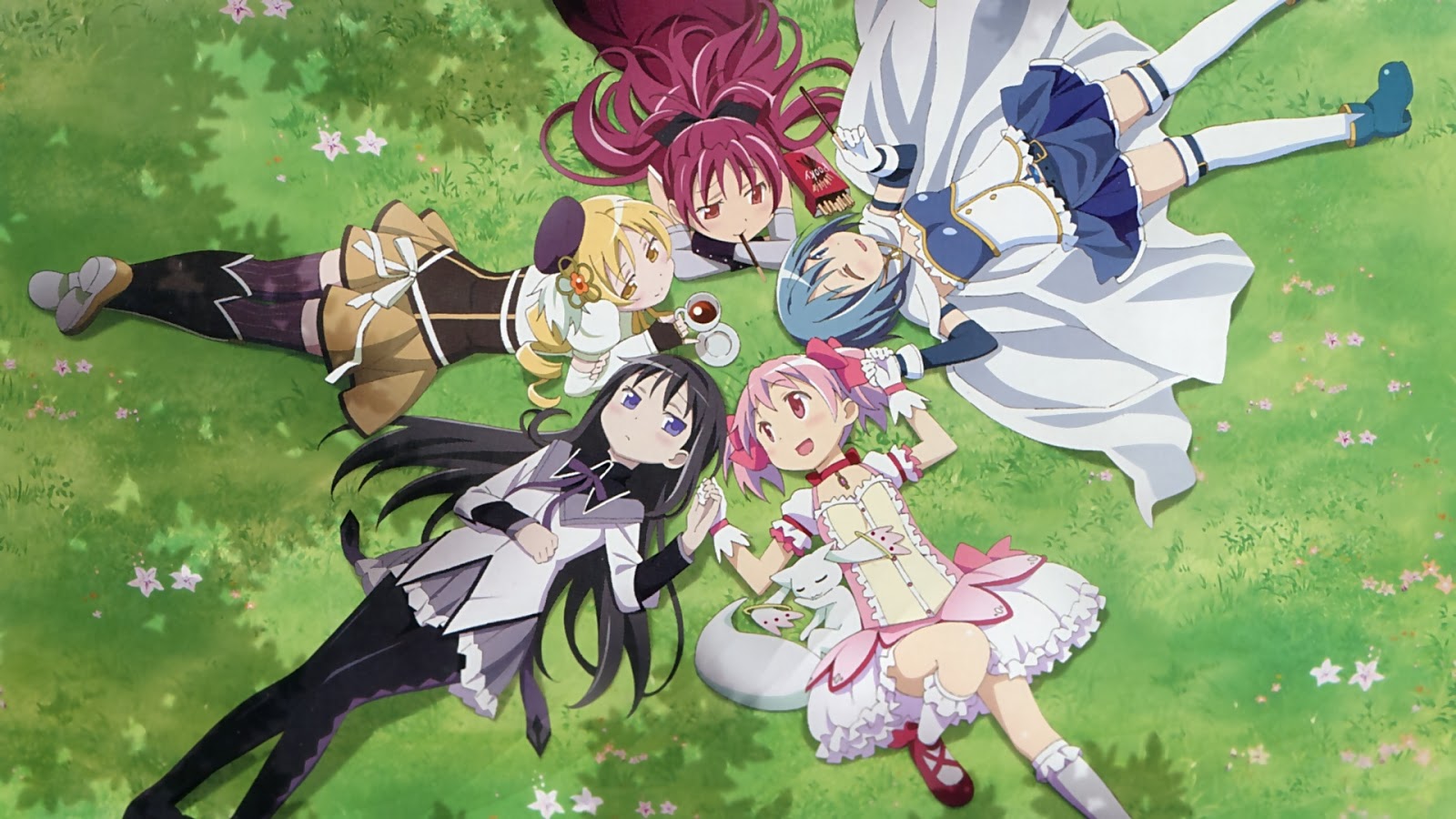 Anyways, the topic today is my favorite animal, pet or summoning from an anime and you probably know who I am talking about after my spiel. And that animal is…
Kyubey, the cat-like creature from Mahou Shoujo Madoka Magica. Fun fact: I actually have a Kyubey plush on top of my computer monitor after my friend didn't want it so I took it lol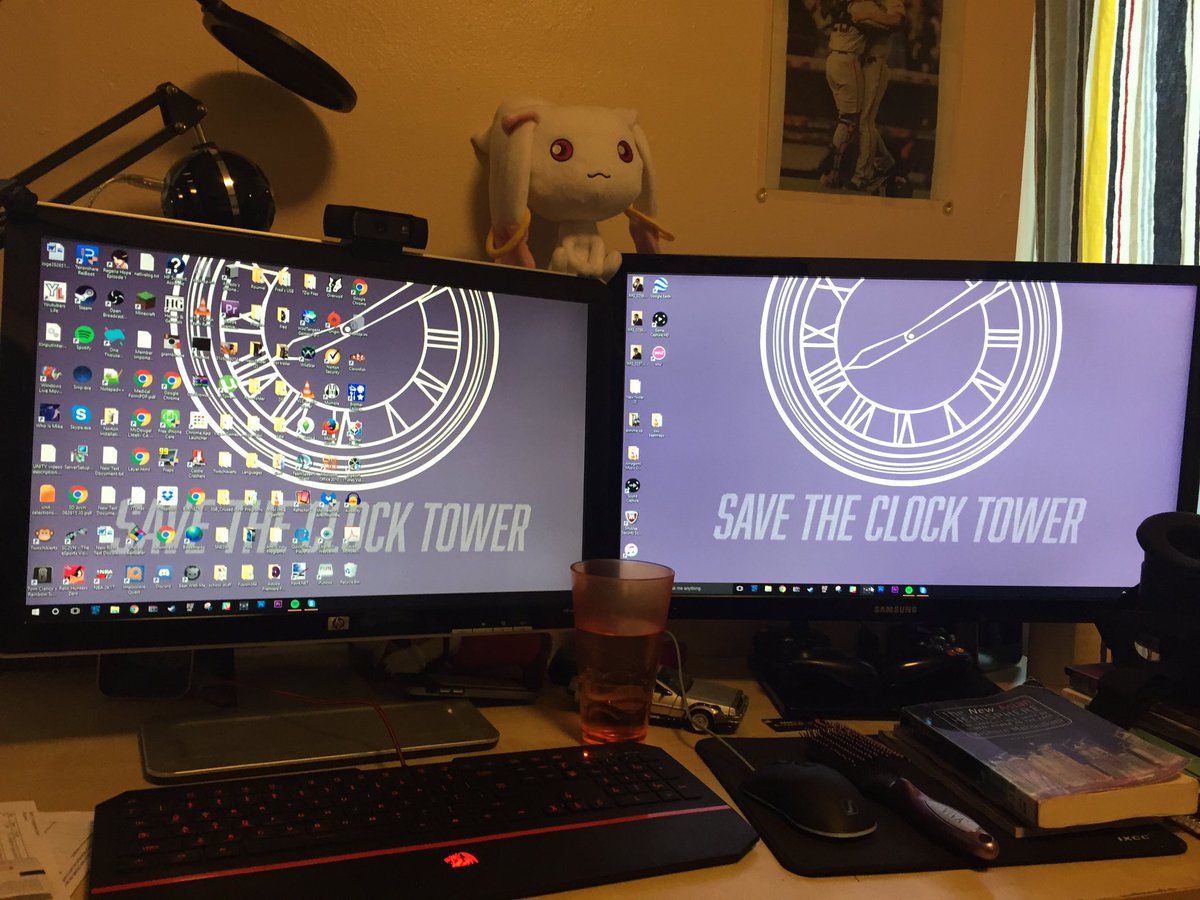 The main reason why he is my favorite animal from an anime is that this animal/sidekick/pet/summoning actually has a backstory rather than most of the animals I've seen in anime just be there by the main character's side.
In the anime, Kyubey approaches the main characters, Madoka Kaname and Sayaka Miki to ask them if they want to sign a contract to become magical girls who fight Witches that threaten to kill anybody in the world. In return, Kyubey will grant them any wish they want, no matter how big or small.
But, a transfer student by the name of Homura Akemi tells them to not agree with Kyubey's term and tries her hardest to make them change their mind, to the point of hurting Kyubey, about this contract because it's not what they imagine it being.
I honestly don't want to spoil the major parts of the story too much just to get you to watch this, but like the suspicious contract, Kyubey later on in the story has his own plan to use the magical girls and causes real ordeals in this group of girls.
This is what separates Kyubey from a lot of sidekick animals in a lot of anime, they actually have a really important backstory and even becomes a villain, which I really did not expect while watching this anime. Yes, animals are suppose to give into the cute aspect of anime and just sit there being cute but while still having that with Kyubey's appearance, what's in his mind and his actions is really interesting to watch and really develops his character very well.
MyAnimeList Page: https://myanimelist.net/anime/9756/Mahou_Shoujo_Madoka%E2%98%85Magica
Listen to the great opening by ClariS!
---
Honorable Mentions:
Ton-chan from K-On!
Boota from Tengen Toppa Gurren Lagann
Alpacas from Love Live! School Idol Project
Uchicchi from Love Live! Sunshine!!
Pen Pen from Neon Genesis Evangelion
Botan from Clannad
Kanna Kamui from Miss Kobayashi's Maid Dragon (yes she is a pet basically)
Chomusuke from Konosuba
Totoro from My Neighbor Totoro
---
Thanks for reading today's topic! I apologize that it was a bit late than usual, I was busy. What's your favorite animal sidekick or pet or summoning from an anime? Leave it in the comments below!
Come back tomorrow to read what I think is the anime with the best animation.
-al