Welcome back to the 30 Day Anime Challenge on the Alfredeo Blog! This is the segment where I discuss the different topics from the list above and give my hopefully interesting thoughts on them. It's been fun so far so if you haven't checked out the other topics, please do!
Also, this is opinion based. Please do not make any rude remarks about my thoughts on this topic. Instead, please give your opinion and I would be glad to read it. Thanks!
---
I really enjoy the comedy genre of anime. It seems that my whole life I've been exposed to comedy and funny types of entertainment, and that's not a bad thing. I love to laugh and have a fun time so I'm glad I enjoy comedy a lot.
Today's topic is my favorite goofy anime character. A lot of anime show us a lot of characters who are silly, ranging from airheads to unintentionally funny. So here is my most memorable and favorite silly character: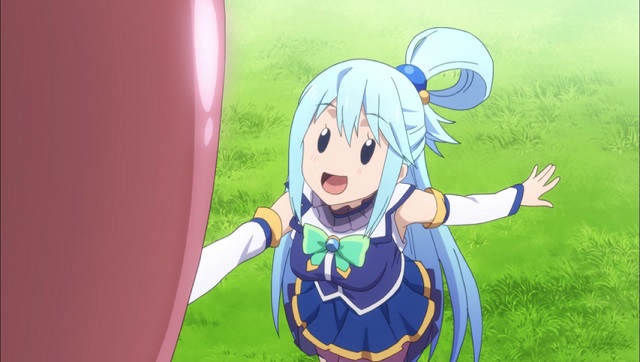 The archpriest and goddess herself, Aqua from the popular adventure comedy, KonoSuba: God's Blessing on This Wonderful World!, made by Studio Deen, who also created Fate/Stay Night and Fruits Basket.
Aqua, while she may look like a beautiful and pure goddess of water, she is actually really dumb.
She tends to be self-confident about herself and makes decisions for the group by her own thinking, but it usually doesn't work, making Kazuma, the main protagonist, scold her a lot.
And every time, she cries and begs Kazuma to not abandon her and leave her be to suffer by herself.
Another thing she can do are party tricks that wows everyone, but Kazuma always criticizes her about that and says they are extremely useless and can't help them whenever they're in some sort of battle.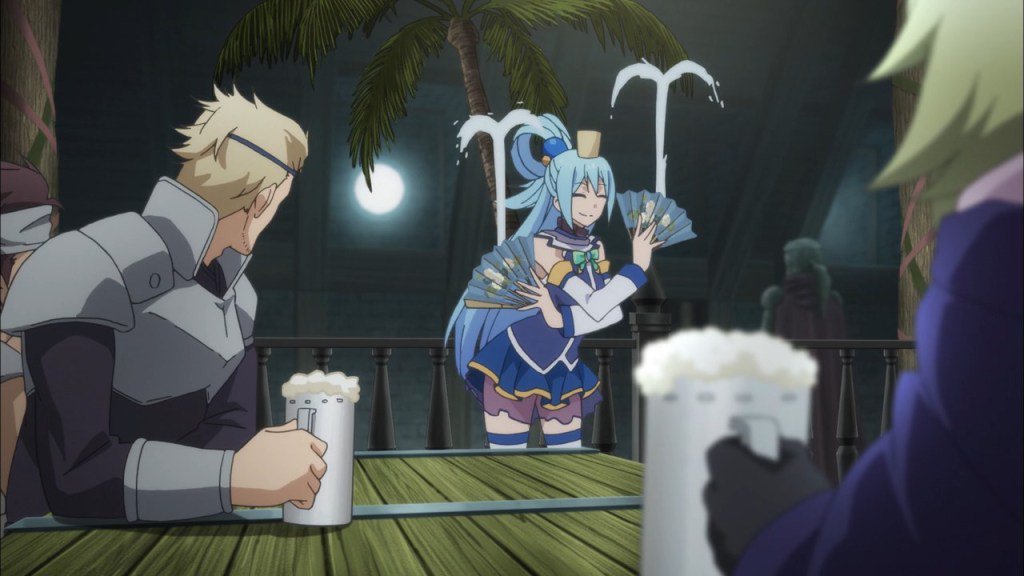 And pretty much why I think Aqua is so silly is because of the different face expressions she makes. They can make me chuckle.
That's pretty much it.
MyAnimeList Page: https://myanimelist.net/anime/30831/Kono_Subarashii_Sekai_ni_Shukufuku_wo
---
Honorable Mentions:
Youhei Sunohara from Clannad
Ritsu Tainaka and Yui Hirasawa from K-On!
Sawako Kuronuma from Kimi ni Todoke
Tohru from Miss Kobayashi's Maid Dragon
Rin Kaga from Usagi Drop
---
Thanks for reading today's topic! I kind of rushed this one, so if this post seems not like my other ones, I apologize, I'll try not to be late again.
Which anime character do you think is the most goofy? Leave it in the comments below!
Come back tomorrow to see my favorite weapon, gear or armor someone used in an anime.
-al