Yousoro and welcome to a little review of the slice-of-life comedy adapted from a manga, Sore ga Seiyuu (2015), made by Gonzo, who also brought you shows like Hellsing, Welcome to the N.H.K. and Full Metal Panic!.
This anime follows Futaba Ichinose, an aspiring voice actress who enters the competitive industry of voice acting due to her love anime, manga and all those kinds of entertainment. Since she's a rookie, it's been hard finding and passing auditions and performance sessions.
While doing these different voice acting jobs, she meets many, many popular and legendary voice actors and actresses like Yui Horie (Tsubasa Hanakawa from Bakemonogatari) and even veterans like Masako Nozawa (Doraemon from Doraemon! and Goku from Dragon Ball and Dragon Ball Z).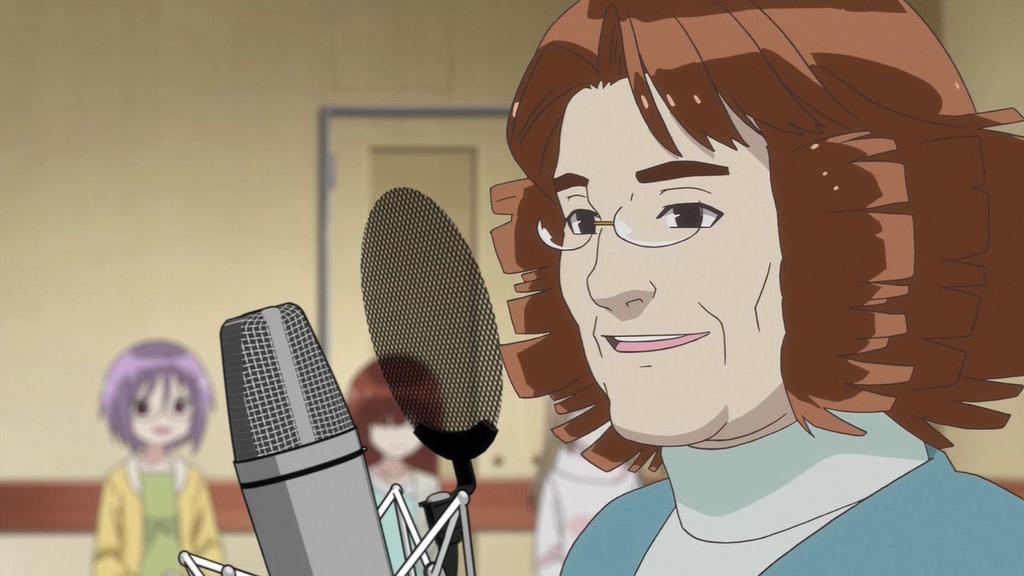 On her journey to the top, Futaba meets two individuals who also have their struggles in this industry. First, we have Ichigo Moesaki, a hyperactive idol princess who claims that she is from a strawberry planet, as part of her character.
Lastly, Rin Kohana, a polite middle school student who was child actress since she was five years old. She tends to have trouble balancing voice acting, school and friendships in her young life.
Throughout the show, we see these three individuals, as I said, struggle in this competitive industry and how they manage to get by in life with still having a ton of fun.
---
I really liked this show.
The story of this anime was actually really interesting to watch. Being very unfamiliar with how the voice acting industry is, especially in Japan, it was nice to see how the rookies and aspiring voice actors and actresses try their best to even get an audition. If this is actually how competitive the voice acting scene is, I applaud those who struggle while still having a smile on their face.
The art in this show is pretty different from your usual slice-of-life, to be honest. It still has that fun slice-of-life look but it's much more cartoony than being realistic.
The characters in this show are very unique in their own way which was one of the factors on why I liked this show. Also, their voice actresses, Rie Takahashi (Megumin from KonoSuba) being Futaba; Yuki Nagaku (Arisa from Akiba's Trip) being Ichigo; and Marika Kouno (Hanabi from Scorching Ping Pong Girls) being Rin, were well chosen for this show due to them being rookies in this industry as well. These three also went on to be main characters in the anime, Akiba's Trip the Animation.
The music and songs are pretty nice to hear. The opening was probably the most memorable for me, it was just upbeat and fun. As for their insert songs as the unit, EARPHONES, it's been a while since I watched this show so I really can't remember how good it was but judging just by the opening and ending songs, I enjoyed them. What's funny about the ending theme is that every episode they take a viewer request to sing a part in a random song from an anime. This particular ending made me chuckle a little, take a look:
Yes, that is "A Cruel Angel's Thesis" from the anime, Neon Genesis Evangelion. They really did that.
In conclusion, this was definitely an interesting show to watch. I'm a little iffy on the type of shows where the whole point is the characters doing a certain job like working at a restaurant or creating a video game. It really depends on if it makes me laugh or makes me want to watch more of it and Sore ga Seiyuu is one of those shows.
MyAnimeList Page: https://myanimelist.net/anime/29163/Sore_ga_Seiyuu
you can also watch the music video of the opening with the actual voice actresses!