Welcome back to the 30 Day Anime Challenge on the Alfredeo Blog! This is the segment where I discuss the different topics from the list above and give my hopefully interesting thoughts on them. It's been fun so far so if you haven't checked out the other topics, I suggest you should!
Also, this post is opinion based. Please do not make rude remarks about my choices, instead give your opinion and I and others would be glad to read them!
---
Today's topic is my favorite attack someone used in an anime and if you have been up-to-date to anime pop culture, you might've seen or heard this before:
Megumin's famous (and only) attack in the adventure comedy, Konosuba, the Explosion.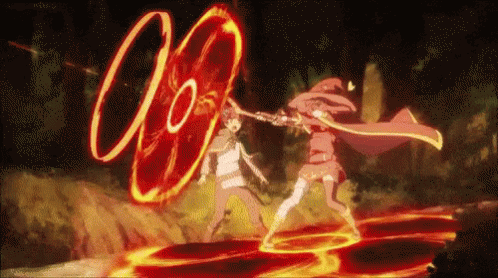 I find this particular attack really entertaining. Let me explain. The fact that she has to say "explosion" in a happy tone before she does it cracks me up.
Also, after Megumin does the massive explosion attack (yes, only once), all of her stamina is drained, making Kazuma or someone else have to carry her back to the town to rest.
Megumin is very passionate about being an Arch Wizard, so she only has that one attack, the Explosion, and nothing else. Yes. That's it.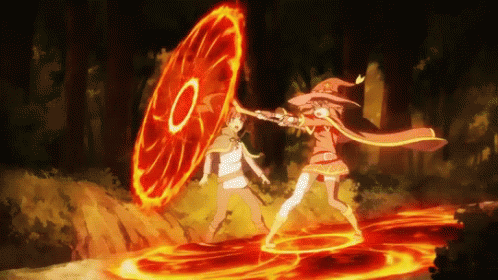 Honestly, that's pretty much it. I find this attack funny and how Megumin loves it cracks me up. Here's an ending note, with Megumin practicing her attack with her pet, Chomusuke.
MyAnimeList Page: https://myanimelist.net/anime/30831/Kono_Subarashii_Sekai_ni_Shukufuku_wo
---
I wasn't sure if I should add this part in or not, but I decided to anyways. This post is absolutely not related to or suppose to make fun of the recent events in Manchester, England. It's a horrible tragedy for the victims, their families and the world is doing a fantastic job supporting those affected. I have nothing but prayers for the people who unfortunately have to deal with this. Again, I am not directly making jokes about that incident, I am just talking about anime. Thank you.
---
I appreciate you checking out today's topic! What's an attack from an anime that you really like? Leave it in comments below!
Come back tomorrow to see a memorable moment where it shocked me from an anime.
-al