Greetings and welcome back to the 30 Day Anime Challenge on the Alfredeo Blog! This is the segment where I discuss the different topics from the list above and hopefully give my interesting thoughts to you. Today is the last day of this challenge, so if you haven't seen the other 29 days, I highly suggest you should!
Also, this is opinion based. I'd rather you not bash on my thoughts today, instead, please give your opinion on today's topic and I would be glad to read it!
---
There have been a lot of anime shows that I've watched and while they ended off on a great note, it's bittersweet to see the shows and stories you've experienced for 12 or so episodes come to end, to the point of not wanting it to stop.
Many, many shows have made me feel that way, but, I think this particular anime takes the cake for me:
Yeeep, the slice-of-life musical comedy K-On! is an anime that I wished never ended.
First off, the characters. The crazy personalities of Yui Hirasawa and Ritsu Tainaka; the modest kind of people like Mio Akiyama and Azusa Nanako; and finally the kawaii and amazing Mugi Kotobuki, these characters mesh together really well and gives us a slice-of-life show that really couldn't get old, in my opinion. What makes me enjoy this show is pretty much the random shenanigans that they do like go on training camps or try to sell an old guitar, Kyoto Animation makes it interesting, funny and enjoyable to watch each time.
The music that the band in the show, Houkago Tea Time, is really nice to hear and extremely catchy. HTT makes songs of decent variety, from a fun song like "Fuwa Fuwa Time" to a more dark and serious tone like "NO, Thank You!". Even after five or so years since watching K-On!, I still find myself humming their songs randomly or always singing along when I re-watch the show.
** spoilers coming up **
If this show did continue on, I think I have some ideas on what they could've done. If we're going to keep the original story with the upperclassmen graduating and going to college, I think a new storyline with Azusa and her best friends Ui Hirasawa (Yui's younger sister) and Jun Suzuki in the light music club would work out decently. Maybe another person or two could come along and it'll be like old times. It would be more of a spin-off than the original anime show.
Another way this series could have another season is us looking at the college life of Yui, Ritsu, Mio and Mugi, since they all happened to get accepted to the same school. The random happenings would still occur and it would basically be like life before Azusa came along which was episodes 1-6 or somewhere in that part of the first season. This idea was actually made into a manga, I haven't personally read it yet, but it seems interesting to see what happens in a new school life for those four.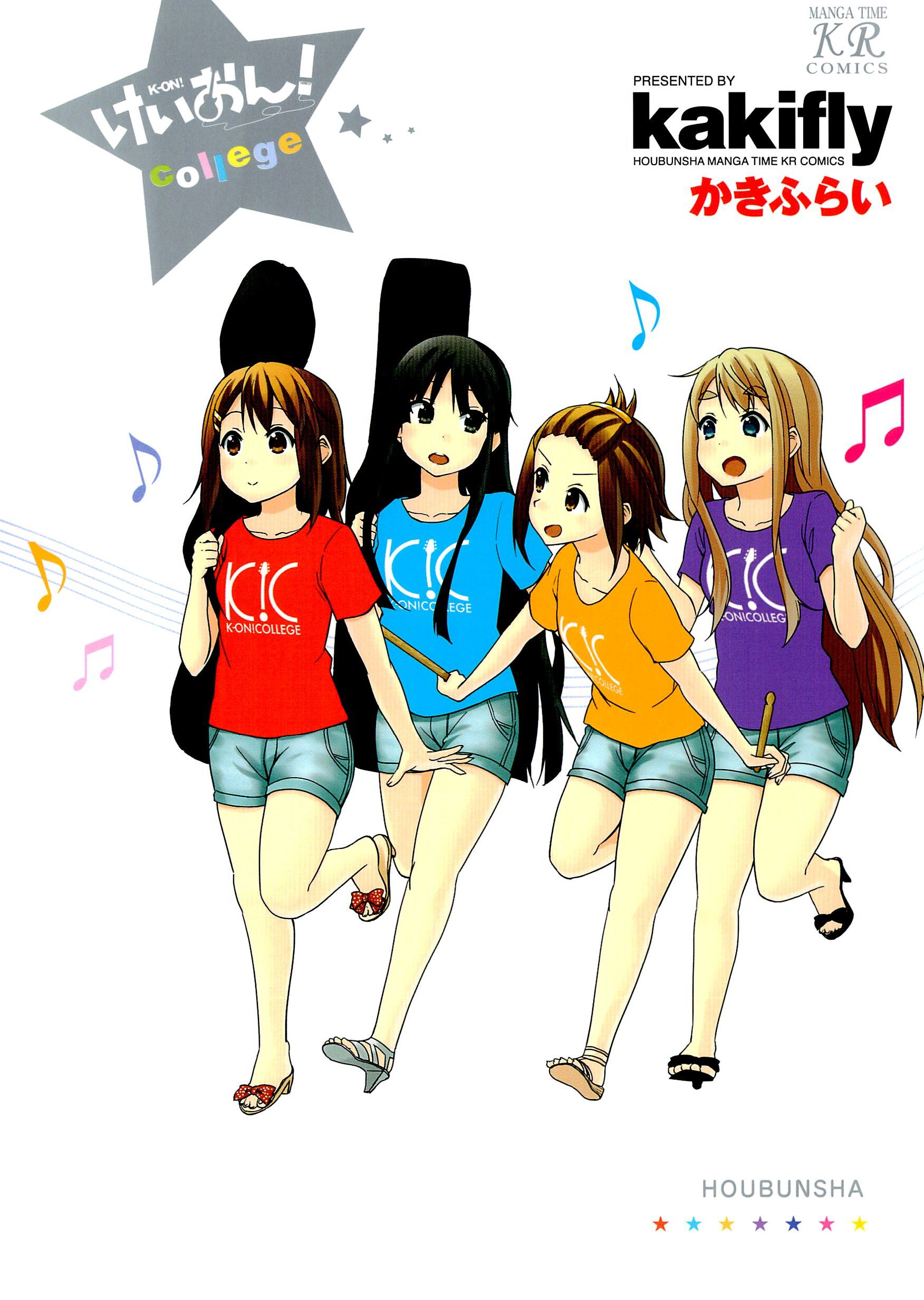 To connect those two, I just really wanted to hear some more songs from this series. The voices of Mio and Yui with the great instrumental playing of everyone and damn good lyrics, I would've wanted to get some more tracks from these guys. The K-On! Movie showed us a few new songs but they basically reused the songs from the anime, so I felt there was a lack of new music from HTT in the film.
But, I still believe K-On! ended in an amazing way with the movie and is an anime show that will probably never be touched again, just because of how great it is. If Kyoto Animation somehow revives the series of K-On!, I think it'll be hard to make it as good as the original show.
MyAnimeList Page: https://myanimelist.net/anime/5680/K-On
---
Aaaand, that's it folks! The 30 Day Anime Challenge has come to an end. It's been very fun to do and tomorrow I'll recap and have some final thoughts about this challenge. Thank you for reading today's topic or if you've been here since the beginning, thank you for following me in this journey!
What's an anime that you wished that it never ended? Leave it in the comments below!
-al