It only took three seconds of Haruka Amami and her amazing voice to reel me back into listening to The IDOLM@STER songs.
It's no question that I like idol based anime. I mean, I think I've been at least mentioning Love Live! in some way, every week now.
But if you didn't know, I wasn't introduced to idols with Love Live!, no, no, no. It was the creation of Production I.G., The IDOLM@STER, that got me reeled into this new world.
This show (or series now) was adapted from a series of, how Wikipedia likes to describe it, "raising simulation" and rhythm based video games of the same name that were created by BANDAI NAMCO and released in 2005, first as an arcade game. Later on, ports were developed for home consoles, spin-off groups and sequels began and much more.
After seeing the success of these games, they would later develop other types of media based around this series such as anime, manga, radio shows and such.
I loved the original anime, the songs, the characters, everything is what made me enjoy it a lot. It's much different from what is shown in Love Live!, this anime is a lot more dramatic and how this group of ladies operate is definitely not the same. However, I still would suggest you watch this if you are looking for another idol anime to watch.
So, today I'll be talking about the musical side of this series and sharing some of my favorite songs from the anime. Just from the original, not the songs from Cinderella Girls cause I haven't really experienced that show yet lol
---
10. "Little Match Girl"
Now I don't know if the whole song is based on the famous short story, but I did hear them say some English words like "can you heat it up / at frozen night / like a little match girl" but I have to see the translated lyrics to confirm.
This is a nice song. Especially with the trio singing it in the video above, it's great.
---
9. "Megare!" (Episode 15 Ending)
There is an IDOLMASTER tone that some songs can have, which is expressed in this song VERY WELL. It's them singing with electronica music going on in the background, and it's just a nice pop song to listen to.
---
8. "Heart of Marionette" performed by Miki Hoshi (Episode 13 Insert Song)
(eh, sorry for the spanish subs, it's the only one I could find)
Miki is alright, I'm neutral if someone asks me if I like her or not, but GOD DAMN SHE CAN SING lol
I think this song was one of the first ones I really liked but then when I heard other songs from this anime, I felt that those ones were better. Either way, this is a nice song and how this connected with a conflict in the anime, it was paired up well.
---
7. "READY!!" (Eps 2-12 Opening)
It's a really good opening and it shows people the "pizzazz" of this certain group of ladies, and idols in general. Very energetic and cutesy.
---
6. "GO MY WAY!" (Episode 10 Ending)
Again, it has this fun "IDOLMASTER" tone to it and that's what makes it enjoyable.
But more importantly, listen to Haruka Amami sing this song ITS ONE OF THE MOST AMAZING THINGS IVE HEARD OH MY GOODNESS IT IS SO PURE
---
5. "i" (Episode 13 Ending)
It has such a happy tone to it. It's a little different from other songs these guys have performed and that's a good thing sometimes, like this time.
---
4. "CHANGE!!" (Eps 14-26 Opening)
I actually like this one better than the first one. It's much more energetic, maybe because this is the opening after their first concert so everyone is hyped up for what's to come next and their increased popularity, so it's a nice song!
---
3. "ALRIGHT*" performed by Yukiho Hagiwara (Episode 3 Insert Song)
Oh man what a great song.
I think Yukiho was my favorite member at the beginning, it kind of shifted to Chihaya and Hibiki later on, but I still love her, her personality and the way she sings!
I feel like (and the lyrics might be about this) this song is about coming out of your comfort zone and gaining confidence because that's what we saw in the episode this song was featured in. If it's not… I really like this song still! 😛
---
2. "SMOKY THRILL" performed by Ryuuguu Komachi (Ami, Azusa, Iori) [Episode 6 Insert Song]
Definitely different from the rest, but still really good! The trio of Azusa, Ami and Iori is a nice combo and they can sing.
Too bad a certain someone couldn't join that group…
---
1. "Yakusoku" performed by Chihaya Kisaragi (Episode 20 Ending)
You want to listen to a song that will make you tear up, you came to the right place.
Oh man, Chihaya has to be my favorite member in this group. Her AMAZING singing voice, her dedication and determination on singing, I really adore her. Especially in this beautiful song with the story that happened before, oh man chills and me on the verge of tears occur. What kills me is when everyone else helps her out by singing at the beginning.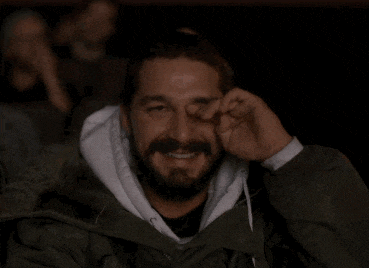 ---
So, yeah.
While I loved the original anime, I don't know if watching the spin-off/alternate setting anime, Cinderella Girls, will have the same feeling and enjoyment I had with the first one. I seriously tried watching that like three times already and I don't find myself having fun yet. But, someday I'll get to actually finishing it.
What's your favorite IDOLM@STER song? Leave it in the comments below!
Thanks for reading!!!! 😀
-al