Many discussions about what's better, 2D or 3D, has come up. Animated media, video games and pretty much art in general. However, when the anime community gets presented with this particular question, some people usually answer that question as "I would rather date this anime girl than a real girl". Even some shows interpret those kinds of people, such as Tomoya from Saekano.
While I would probably sarcastically joke about this discussion of 2D girls over 3D, in reality, I think I would disagree with the people who say that. It's not that they're wrong, I personally just don't have THAT much love for some characters.
With that in mind, let's talk about today's show.
The World God Only Knows (2010) is a supernatural romance comedy harem, originally a manga written and illustrated by Tamiki Wakaki and adapted by Manglobe (Samurai Champloo, Ergo Proxy, Gangsta.).

Story
The show follows a certain Keima Katsuragi, a person with two personas. One is on the internet where he is known as a god of picking up cute girls on dating sims, but on the other hand, people see him as an "otamegane", which means "otaku with glasses". Oh yeah, he hates reality and especially, girls in real life.
One day, he is met with a challenge by an anonymous person, asking him to conquer the heart of a certain girl. However, he is tricked into a much different and difficult challenge by a evil, yet cute demon from Hell, Elucia "Elsie" de Lute Ima.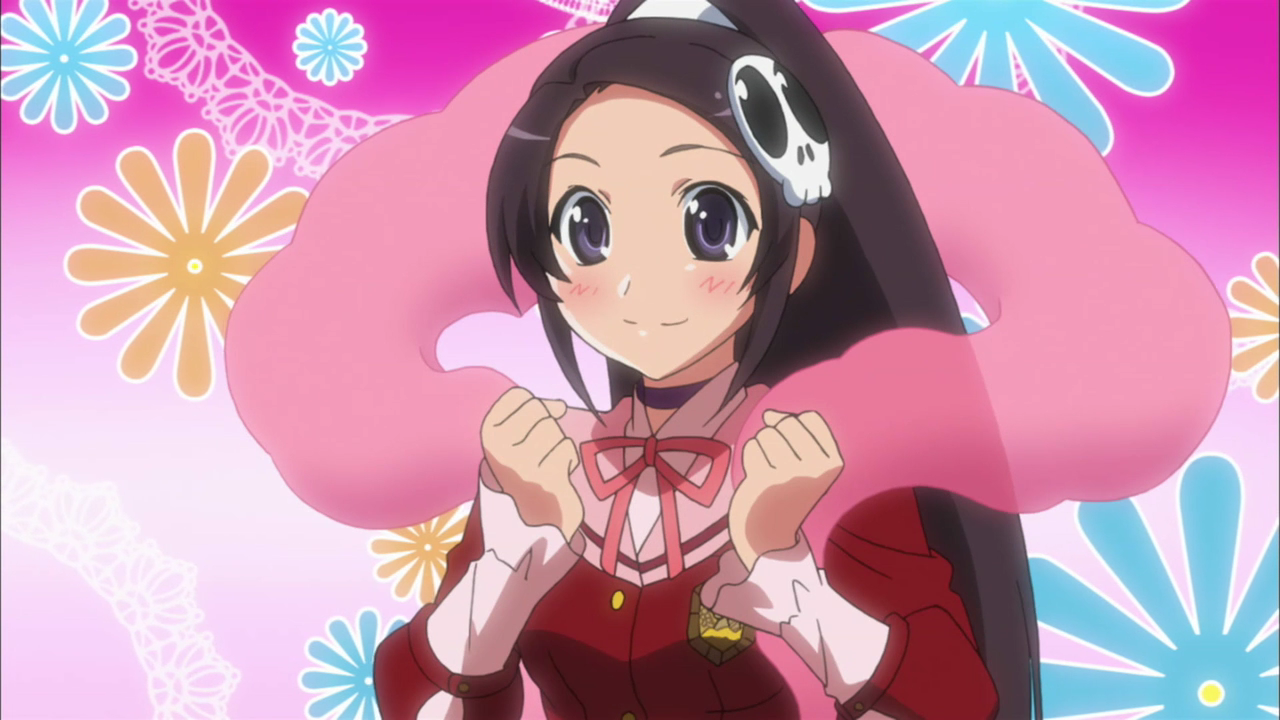 Elsie tells Keima that spirits from hell escaped and have invaded the real world and certain humans. She then asks the "expert of love" to help capture these spirits to stop future damage. In order to get the spirits, Keima will have to kiss particular girls who have these spirits in their bodies. The only problem is that it's something Keima absolutely hates. But, forced with a collar that can possibly kill him, Keima is now put to the test to see if he can use his knowledge from dating sims and incorporate it into wooing real girls.
The story itself is pretty interesting and simplistic. An otaku is forced into something he has never done and also contains something he hates, to put the cherry on top. At least he has quite a lot of knowledge about love, from playing dating sims, to complete this difficult challenge.
So, this is a harem anime. My best explanation of what that is is that a male protagonist is surrounded by girls of different personalities (tsundere, childhood friend, so on and so on) and he becomes romantically involved with each one in some way, not at the same time though lol. Some examples are Amagami SS, Nisekoi and with reverse harem (where the protagonist is female instead), the most famous one is Ouran High School Host Club.
I'm kind of still confused on the definition of harem anime because there are some shows where all the girls fight for the one guy while there are other anime that only the guy makes the first move on the ladies. The definition on, for example, Wikipedia is pretty vague, but I believe both count as harems. If you want to help me out with this, that would be great. 🙂
So anyways, the romance aspect of this show, I'll have to say is pretty darn good. Being someone who is a sucker for romance anime, I really enjoyed it and Keima developing romantic relationships with a certain girl, no matter how difficult it would be, was fascinating and I smiled when Keima finally kissed the different ladies in order to capture the spirits.
Characters
While the character development was very present and done well with all four girls, Keima did not have any character development. He's so stubborn to change, like how he will never accept or even try being in a romantic relationship with a real life girl, however, his personality is what makes him a good character and likable.
The other main character, Elsie, is a nice addition to this show. A cute demon who helps Keima in his adventure to capture all the spirits, even though she's naive as hell. Either way, she's silly and we can see that she's tries her best to aid Keima.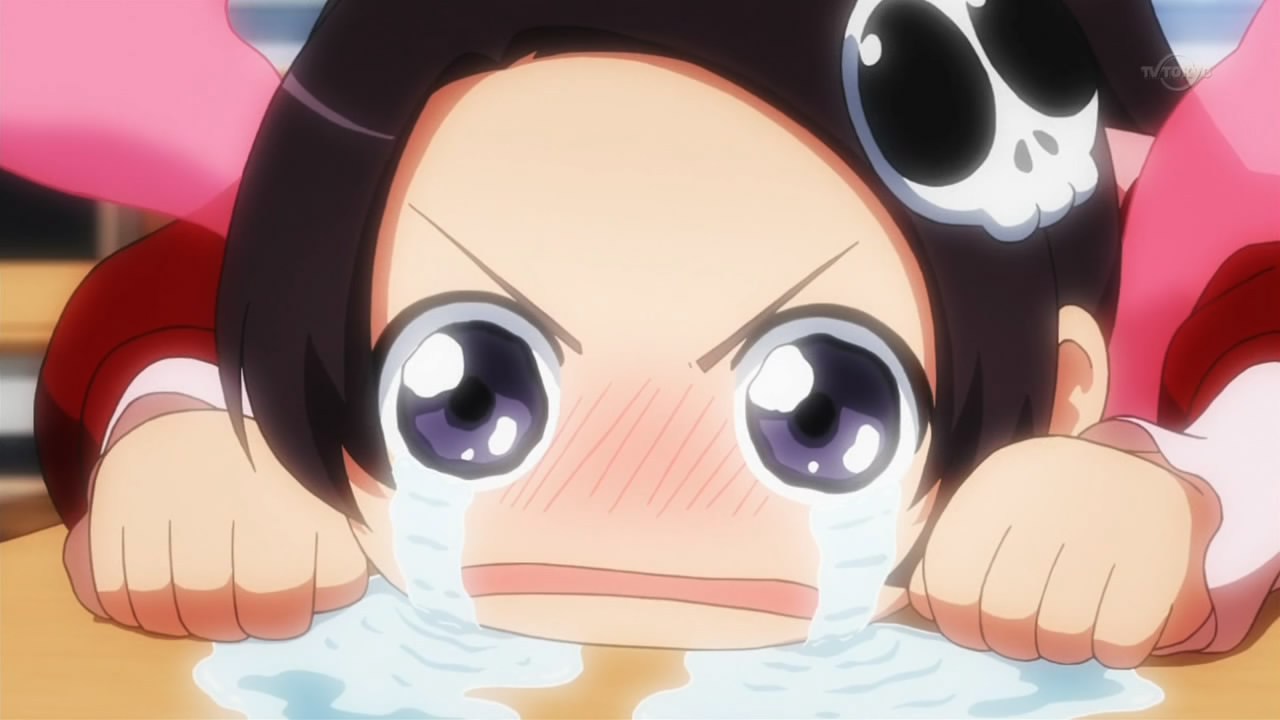 Focusing on the four girls in this harem, as I said, their character development was pretty good. Each girl with different personalities such as being an idol or a timid bookworm, had some sort of conflict they experienced and those were nice stories to watch.
If you're wondering, my favorite one was surprisingly Mio Aoyama. Usually, I don't like tsundere-type characters, but I just felt bad for her, man.
Art + Animation
It's good! It's generic, so it's not bad. Can't really say much else.
Sound
Nice cast that did a nice job depicting their individual characters. Actually, most, if not all are like A-list seiyuu such as Kana Hanazawa, Nao Touyama, Aoi Yuuki and Kana Asumi.
The music in this show is great. I only really listened to the opening and some of the endings. But the opening, "God only knows Daisanmaku" by Oratorio, has to be up there on my favorite openings. At first, I thought they were singing in Japanese, but no, the song is all in English.
Forgot to add this, but one of the characters, Kanon, is an idol and they showed off some songs that she performed. And Oh my lordie, those were actually really nice to hear, being a person who enjoys idol culture in anime. Here's one that is my favorite, "All 4 You":
In conclusion, it's a good show. The story is interesting, the romance is there, the characters are nice to watch, all of it is good. So, if you enjoy harems and comedy, this might be one to check out.
MyAnimeList Page: https://myanimelist.net/anime/8525/Kami_nomi_zo_Shiru_Sekai
Thanks for reading!!! 😀
-al