This wouldn't be a celebration of my blog if there isn't a post about Love Live!. Just wouldn't be right.
In the wake of Aqours' second major tour going on right now and the recent announcement of the second season confirmed airing later in October, I wanted to take a moment and discuss what I'm expecting in this show and how this season could be WAY better than the first.
If you haven't heard my opinion on the first season of Sunshine!!, I thought it was more of a disappointment. The massive amount of times they reference and discuss the original group, μ's, it got extremely annoying and in the end, we just saw that Aqours is a μ's wannabe group. I'm completely fine with referencing the old shit a few times, it gives us fans something we can remember, reminisce and become nostalgic over.
However, it seemed that almost every single episode had to have a μ's reference in one way or another. "Oh let's practice on the rooftop, like μ's!", "let's use the exact same μ's practice routine", "let's go to the city and visit Otonokizaka, the school μ's went to!". Like seriously, it was fun for a few episodes but I expected a brand new story and group here, and that's not what I saw for the majority of the anime.
But, there is some good that I got out of this show such as the really good songs Aqours made, the seiyuu that I think is better and more entertaining than the ones for μ's, You Watanabe quickly becoming the best girl for me (lol), and getting more into the LL fandom and community which is a really nice one to be a part of. Aqours is a superb group, it's just that the story for the anime seriously is not good.
With that being said, let me discuss a little bit about what I expect in the second season.
---
Leaning Away from μ's and Expressing their Uniqueness
It can't get anymore simpler than that.
I like how Aqours realized that they should stop with trying so hard to be exactly like the old group, and they did change a little. However, it took them TEN episodes to even think about that and now that we're pretty much at the very end of the season, they ultimately had little to no time to redeem themselves and to prove to us that they aren't some μ's wannabe group.
Aqours is definitely a unique group, a bunch of girls who are used to the countryside and have their own different personalities such as Yoshiko being a chuunibyou and Mari being a person who is always smiling and wants to make others happy. They possibly could do something like have a few episodes focusing on the life and story of each member, kind of like what IDOLM@STER does, and that would be entertaining to me and I would learn a lot more about how they act and even their past memories.
Even with the setting, since they're in the countryside, they can express their town and environment with a concert or an event, and that could tell us why Uchiura is a pretty cool and distinct place. A good example of them expressing their uniqueness (i believe that reflects being more traditional in the countryside) is one of their songs, "Sunshine Pikkapika Ondo" which is more of a traditional Japanese kind of song, separating it from the modern pop songs they do.
---
A Little Bit of More Drama?
What I really liked about Sunshine!! is that the rivals of Aqours, Saint Snow, have a more serious tone to them and are pretty hostile towards this group. A good example of this is when one of the members, Sarah, said to Aqours that they should just give up in the Love Live! competition.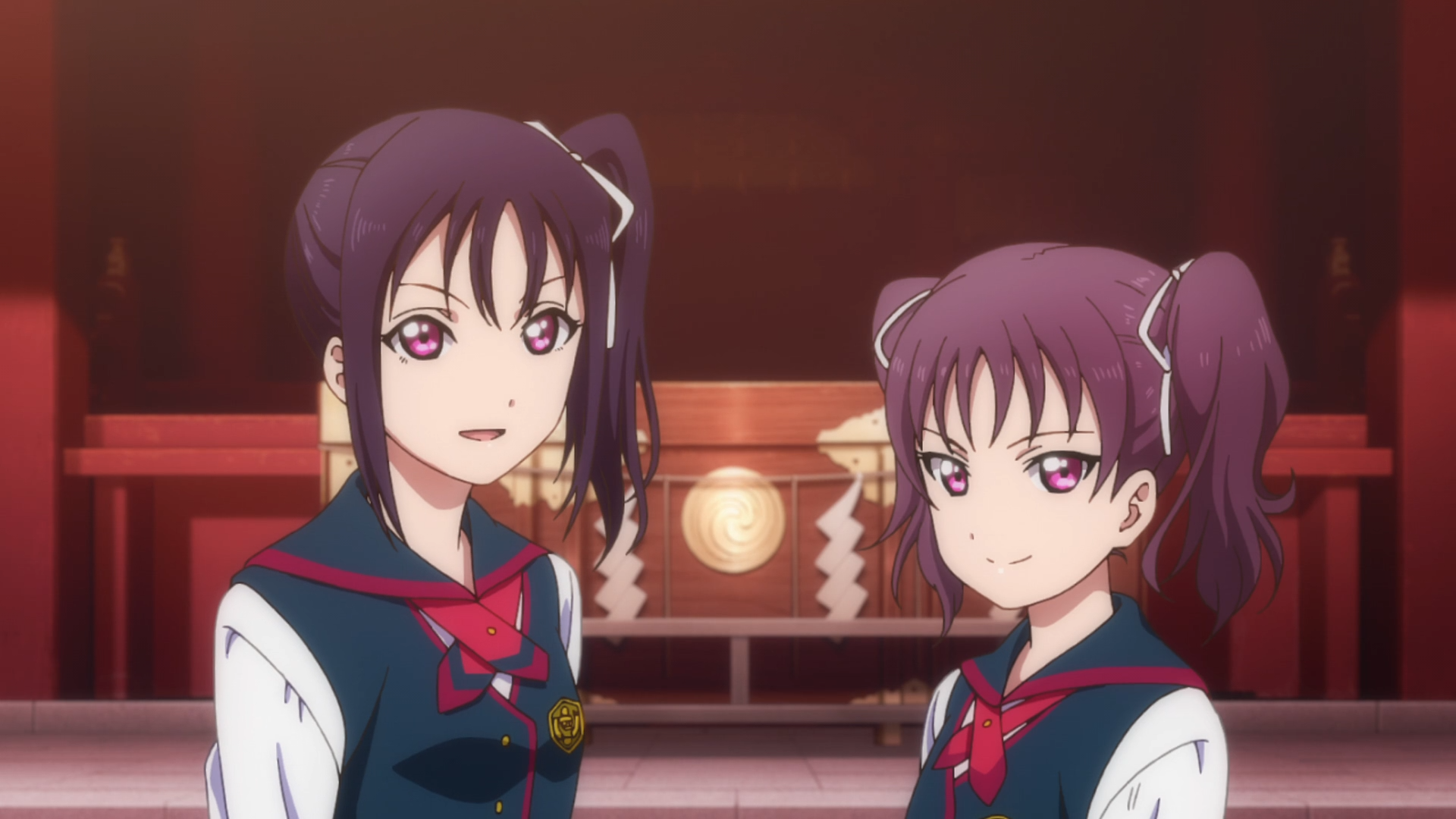 Okay, not bad! This duo is much different than the last rival group, A-RISE, who had a much more supportive tone to them. I guess what I would expect from Saint Snow is, well, a little more screen time and more aggression and competitiveness to them. They did a good job taunting and almost breaking down Aqours with that "just give up" comment.
Other than that, I think there has to be some episodes where we see drama in or between some of the members and their personal lives. It's pretty much a staple to idol anime to have some sort of drama go on, and this being the second season where it could possibly end in only 12 episodes, they have to amp it up to keep, at least, me interested. I don't really care who is involved, it could be some Kanan/Mari drama again, Chika and You get into a fight, Riko who badly wants to ask out Chika to become her girlfriend and god forbid the bestest of best friends, Hanamaru and Ruby having some tension, pretty much anything would pass.
---
Aqours' Best Songs Come out of This Season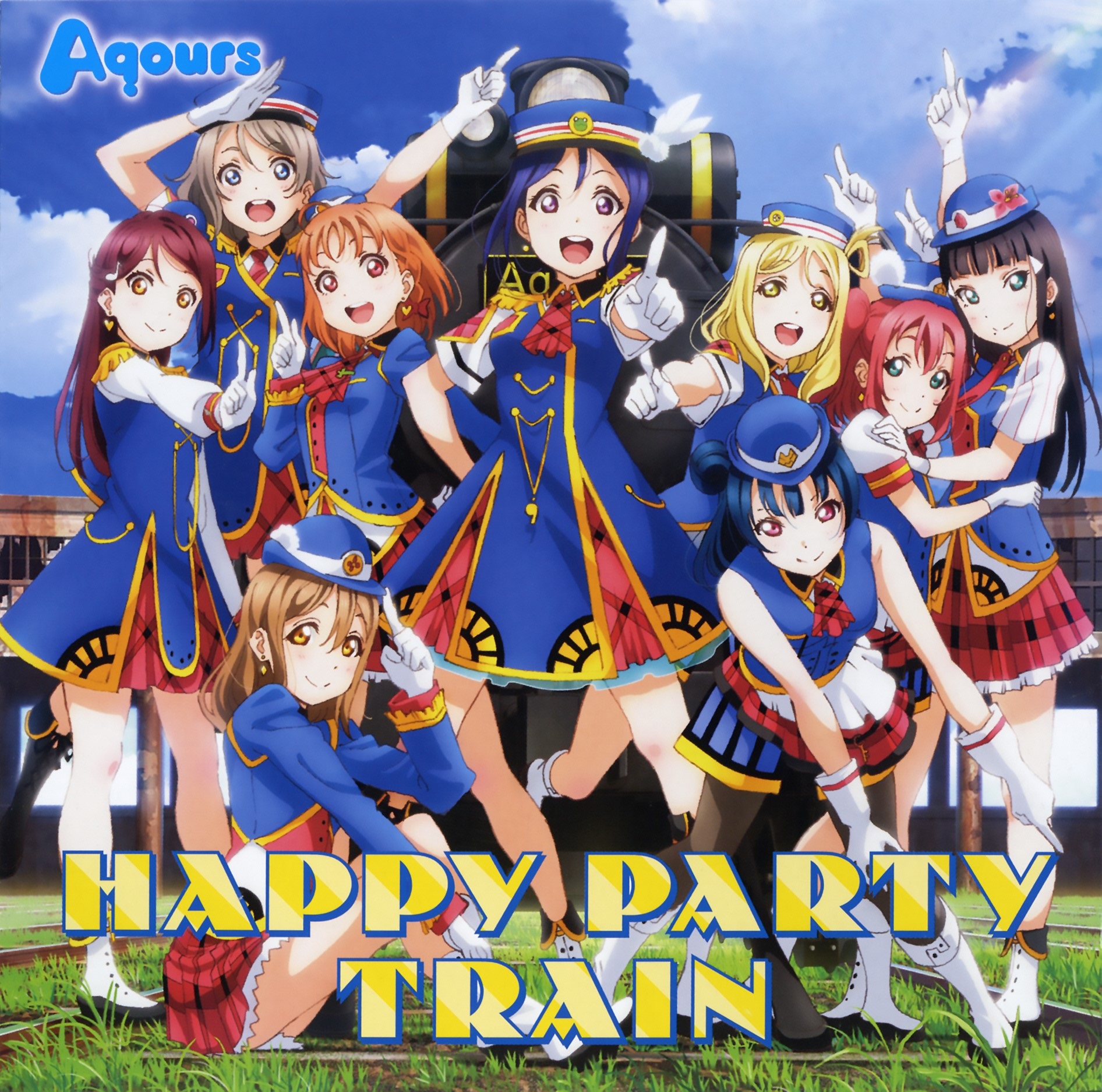 I enjoyed most of the songs in the first season, but I believe that the better songs of Aqours are in the sub-units and different singles. Basically, what was not shown in the anime.
"HAPPY PARTY TRAIN", "Koi ni Naritai AQUARIUM", "Guilty Eyes Fever" by Guilty Kiss, "Yozora wa Nandemo Shitteru no?" by CYaRon!, "Sunshine Pikkapika Ondo", all of these amazing songs were not (at least of yet) included or shown in the anime. So, I believe it's a real damn shame that some people who only watch the anime, won't be able to listen to those great songs. They'll have to dig deep in the Aqours song playlist to find them.
What Lantis (the record label for LL) released after the anime, in my opinion, is better than the songs we heard in the anime. So, Sunrise (the studio making Sunshine) should step it up and implement more and far better songs in the second season.
I'm also expecting the "Snow halation" of Aqours…
---
That's pretty much all I want to say. I could go into detail about what kind of ending it should have, but I haven't thought about it fully. These reasons are the main ones for me.
These expectations may or may not be in the second season, who knows, but we'll just have to wait until October to see.
MyAnimeList Page: https://myanimelist.net/anime/34973/Love_Live_Sunshine_2nd_Season
Thanks for reading!! 😀
-al